Leadership at Xellia
Our leaders at Xellia must be able to drive change and implement strategies whilst keeping the organization positively engaged. This calls for a leadership approach, enabling us to lead our colleagues, employees, and ourselves successfully through transformation.
At Xellia, we believe that all good leadership begins with a drive to create great results as well as great employee satisfaction. We have a clear position on what we consider effective leadership and one element of that is our Leadership Promise.
Our Leadership Promise comprises of the leadership behaviors we believe will foster empowerment and collaboration to achieve our targets. The promise sharpens the expectations to leaders at Xellia and is a commitment to how we wish to be perceived – inspiring and transforming our people and organization.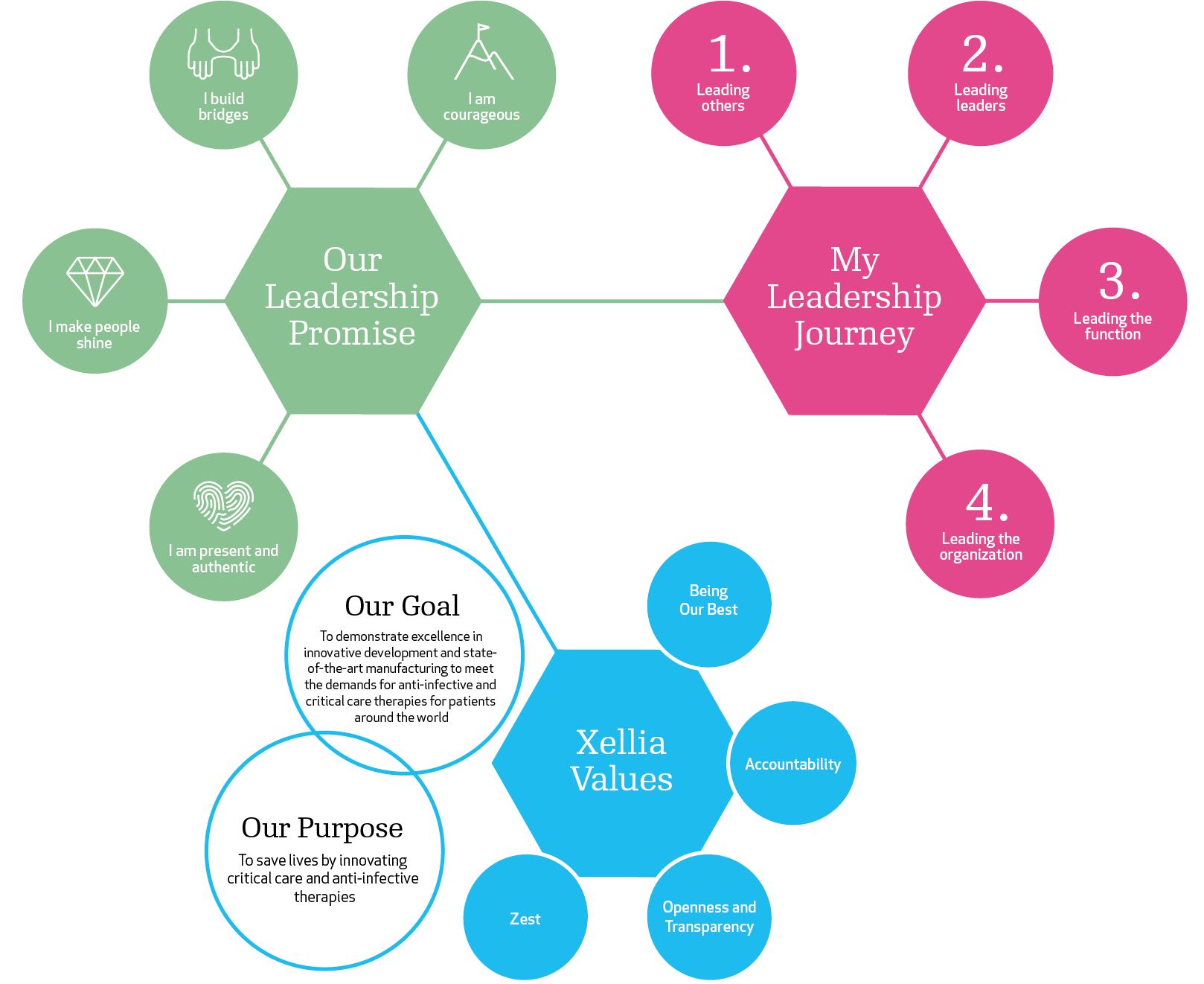 The Leadership Promise builds upon Xellia's values. It zooms in on what good leadership is, distilled into four critical leadership areas, which we believe are vital. These are:
I am present and authentic

I make people shine

I build bridges

I am courageous
The word "promise" is a strong word. We do not use it lightly. With this word, we set a high bar of expectations to ourselves as leaders. However, we also acknowledge that none of us are perfect. Leadership is lifelong learning, practice and development. What we can and must commit to, is to constantly use the Leadership Promise – individually and collectively – as a point of reference in dialogues about leadership and the development of ourselves as leaders.