Bringing innovative therapeutic products to the market
We are focused on bringing innovative therapeutic products to the market that make a difference and offer new solutions to healthcare professionals worldwide. Through our extensive investment in research and development, we can bring such innovative products to market.
The foundation of our business is based on the development and manufacture of anti-infectives, which play a vital role in treating serious infectious diseases. We have set-off on an ambitious path to develop a pipeline of unique and proprietary anti-infective products, that deliver improved therapies to the market.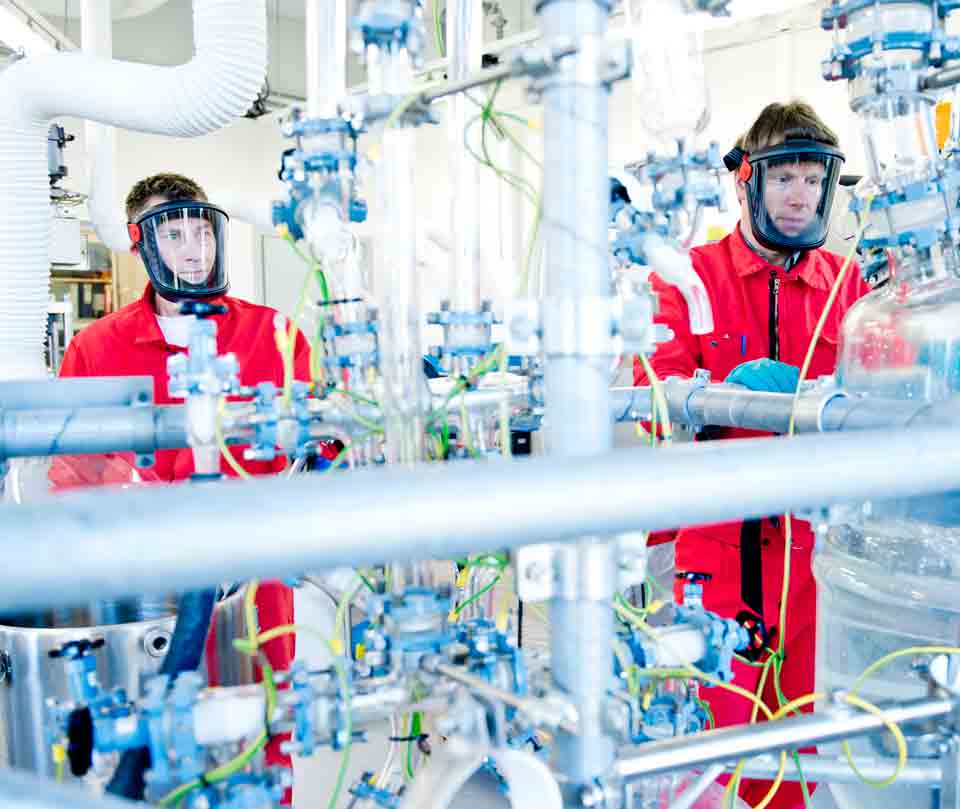 The main driver for Xellia is to bring innovative therapeutic solutions to the market; products which make a difference, and offer new solutions for health care professionals worldwide.
Xellia's goal is to continuously work on bringing innovative products to the market through committed investment in R&D, focusing on improving the efficacy and safety profile of existing anti-infective and developing new drug products to help address unmet medical needs.
We aim to focus on the tackle of the global crisis of antimicrobial resistance and simplify the compounding and administration of anti-infective drugs.
There is clear horizon in front of us. The foundation of Xellia's business is rooted in the manufacture of anti-infectives which play a vital role in treating serious infectious diseases. We have embarked on an ambitious path to develop a pipeline of unique and proprietary anti-infective products starting with line extensions based on improved formulations, and in improved anti-infective compounds.
We have invested significantly in R&D over the past five years to create a platform to enable the development of a pipeline of more innovative anti-infective products that is focused around patients and aimed at solving unmet medical needs in the increasingly challenging anti-infective therapeutic area.
Innovative pipeline
Our innovative pipeline builds on extensive experience and is focused on improving already marketed drug products from our core portfolio. We have programs in development that range from line-extensions to clinically differentiated products.
Our initial focus has been on improving formulations of our existing injectable anti-infectives to create line extensions in different forms that offers health care professionals and patient's enhanced convenience and safety.
In the long-term, it is also our ambition to provide clinically differentiated products, and we are investigating optimizations of existing molecules from our portfolio to increase efficacy and reduce harmful side effects such as those caused by toxicity.
Our innovative programs are conducted by our experienced teams located at Xellia's state-of-the-art R&D Centers of Excellence in Zagreb, Croatia and in Oslo, Norway and are supported by Xellia's Scientific Advisory Board.
Our innovation process
Innovation in Xellia starts with a clear understanding of unmet medical needs and gaps in current standards of care. Through extensive evaluation of unmet medical need we set clear innovation targets. Innovative solutions are a product of interdisciplinary contributions of various expertize with the aim to reach the defined target. Applying scientific know how, out of the box thinking and continuous interaction with the business, brings valuable innovation into process.
Partnering with us
We take pride in being a growing business that provides critical-care products around the world. Our passion for supplying high quality solutions, our ambition to help others and our extensive experience in the market makes us an ideal company to partner with.
You may also be interested in...